Denne begivenhed er allerede afholdt.
17.-21. september 2018 Studietur, Glasgow
19. september 2018 11:00

-

20. september 2018 18:00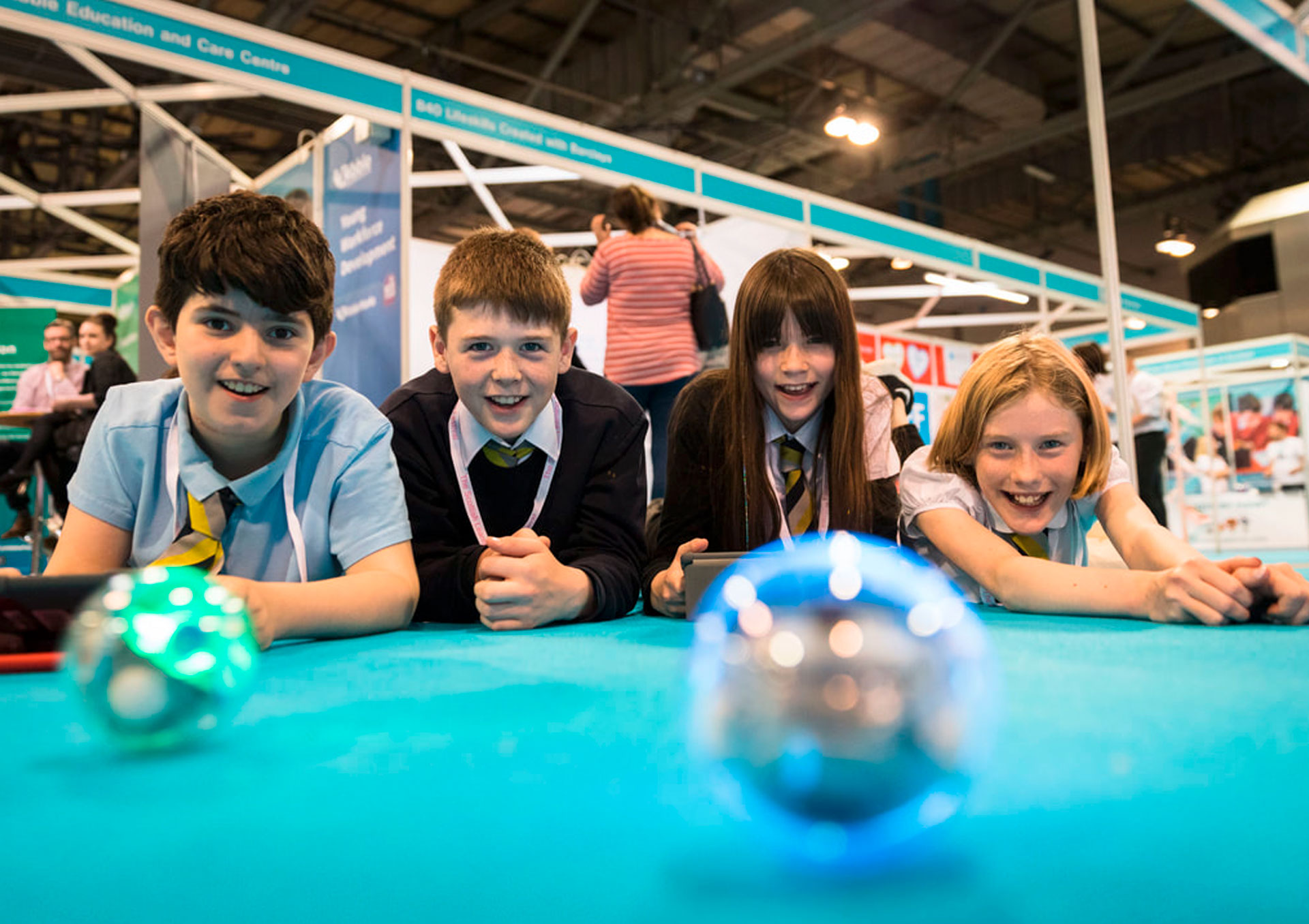 WELCOME TO SCOTLAND'S YEAR OF YOUNG PEOPLE!
The theme for SLF 2018 is Collaborating for Improvement
 with a particular focus on;
– effective collaborations that ensure young people are having a greater say in decisions that affect their lives
– strong STEM education and
– training that inspires learners and connects with the labour market 
The Call for Papers for the 2018 conference programme has now closed and proposed papers are under consideration.  The programme will be available in May.
The Scottish Learning Festiva
l
,  19-20 September 2018 is the annual conference & exhibition for the teaching profession in Scotland. Co-located with the conference is The Scottish Learning Festival Exhibition. Together, they are now the pivotal events in the education calendar, inspiring better teaching and learning and helping to create a confident teaching profession for the 21st century.
It takes place at the SEC in Glasgow and attracts more than 4500 delegates over 2 days.
The exhibition hosts over 200 suppliers of educational resources including:
IT hardware,   IT software,  Stationery,  Books and magazines,  Furniture/storage equipment,  Indoor & outdoor equipment,  Early years Resources,  Special education needs,  Sport & PE equipment,  School trips,  Educational charities,  Literacy and numeracy products
​​It allows staff to view, test and compare resources before they buy.
​The Scottish Learning Festival Exhibition is for headteachers, senior management, policy makers, librarians, community learning and development staff, youth workers and volunteers from local authorities and third sector organisations, college and careers staff, and practitioners in early years, primary, secondary, further and special education establishments.  There are always plenty of pupils too, allowing schools to find out first hand which resources capture their imaginations. The exhibition is free to enter and all are welcome whether or not they are attending a conference session.
---
The
Scottish Learning Festival
is about teaching and learning and offers a number of invaluable opportunities for the education profession by providing:
•    new ideas to support your CPD
•    inspirational resources and ideas for your classroom
•    an opportunity to network with peers
•    a range of options to enhance the learning and teaching experience for all.
SLF is free for everyone to attend and provides access to:
•    A conference programme with keynotes and seminars where you can engage in activities and learn from inspirational speakers and practitioners.
•    The largest education exhibition in Scotland
•    Numerous opportunities for discussion and professional networking with peers and colleagues from across Scotland.
The Exhibition, organised by Springboard Events Ltd in association with Education Scotland, hosts over 200 suppliers, ranging from large organisations to small niche suppliers of educational services. In addition a wide range of features and presentations on a wide variety of different subjects take place on the show floor.
The exhibition and all the features within it are free to attend. You can register to attend in June. Come along and discover all the new innovations, resources, talks and presentations at the SLF exhibition.
---